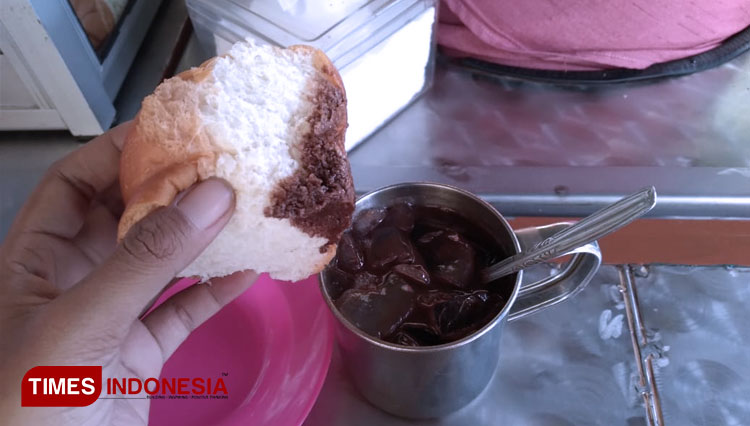 TIMESINDONESIA, SURABAYA – Surabaya has hundreds of local delicacy that you need to try. Either its food or beverage, they have particular taste and an utmost delicacy that you could never found somewhere else, including Es Coklat Tambah Umur.
It's a street food but taste like those fancy foods at 5 star hotel. You could find it at a street vendor at
Berkepanjangan Simokerto Surabaya. Here said, this vendor has been stated at this place since 1950.
Es Coklat Tambah Umur or literally means as the long life ice chocolate is a merely chocolate ice with typical strong chocolaty taste. The locals usually enjoy it with a slice of bread dip into it. It will be soggy but the chocolate makes it tastier.
With it amazing taste, this Es Coklat Tambah Umur has become a favorite brverage in the city, not only for locals but also some other from the neighborhood cities. They usually happened to visit the religious destination, the Sunan Ampel which happened to be located nearby.
This street vendors opens daily to serve their customers who order the Es Cokat Tambah Umur. It opens daily on 9 to 4 in the afternoon. You could have this beverage for IDR 8 K, a very affordable price for such a local delicacy. (*)