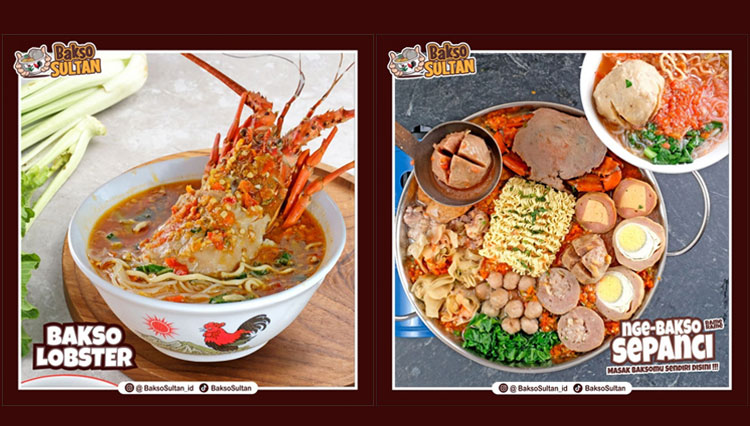 TIMESINDONESIA, BANDUNG – Bakso Sultan, a local restaurant in Bandung which mainly work with meatball has become one favorite place for culinary hunters to find some delicious taste meatball with special broth.
This restaurant has around 30 dishes served on their menu. But the most popular one is the bone marrow soup. It's claimed to have the longest and biggest bone marrow you could ever taste.
Located at Jalan Lombok No 30, Bandung, this place could be easily to access. Its located near the city centre, make it available to be accessed by any vehicle.
The meat ball and the soup are so approachable in price. You could have it starting from IDR 3 K/piece. "It's so affordable. Everyone could enjoy the delicious taste of meatball at Bakso Sultan, " Ali, Marketing Manager of Bakso Sultan Banfung said.
All the ingredients and cooking process was done with high standard. They only the best quality ingredients to make the meatball as well the broth to maintain the taste and quality.
This place will surely kakak your buck. It's a recommended place to go while you were in Bandung. So, are you ready to taste those delicious meatballs of Bakso Sultan?. (*)